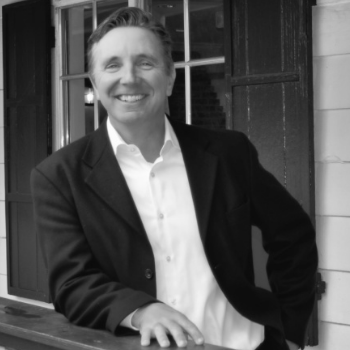 WES SANFORD
YACHT BROKER
Wes has been a yacht broker with Northrop & Johnson since 2008 and is consistently a top-performing broker. He has closed over 100 brokerage and new build transactions representing more than $1 billion in sales and more than 11,000 feet –that's over two miles– of yachts. Wes is an accomplished negotiator who is dedicated to helping his clients achieve their yachting aspirations with the disciplined expertise of a pedigreed business professional. A graduate of Stanford University, Wes began his business career as a financial analyst in the aerospace industry before transitioning to yachting in 1994.
Wes has comprehensive experience in many aspects of the yachting industry. He started out as a deckhand and worked his way up to a 500-ton USCG captain's license. He has traveled thousands of nautical miles, managed a new construction project from drawings, and ran a successful charter program. Moving up from the operational side, Wes became a sales broker in 2005. Currently, 50-percent of his clients are repeat customers whose confidence in Wes is absolute. Honest, respected and shrewd, Wes was awarded the 2019 Superyacht Broker of the Year Award by the International Yacht Brokers Association.
"I'm a methodical person. Numbers tell the story, so I'm a zealot when it comes to following the numbers and the market trends. This gives me all the details I need to put my client in the best possible position."
Together with his wife, Kelly, Wes hosts the annual Captains Golf Invitational, a captains-only event that has facilitated one of the most sought-after captains' networking opportunities and raised over $100,000 for the NSU Shark Research Center, Yacht Aid Global and other industry-specific charities. Originally from Juneau, Alaska, Wes lives in Fort Lauderdale with his wife, whose features and articles have been published over 100 times in magazines ranging from Showboats to Billboard, and their daughter, Charlie who at the age of 12 began working on her pilot's license. Passionate about anything that involves being on the water, Wes's hobbies include SCUBA diving, fishing, and sailing…even when he plays golf, he tends to gravitate toward the water hazards.
Contact
CELL : +1 954 806 7036
OFFICE : +1 954 522 3344
2015 SW 20th Street Suite 200
Fort Lauderdale FL 33315
United States