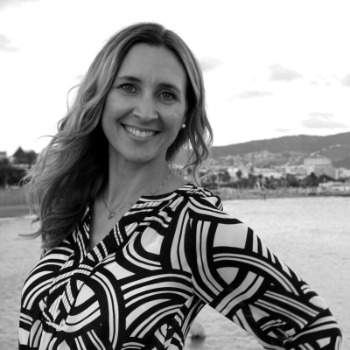 CAMBRY CZUPLAK
CHARTER BROKER
Northrop & Johnson Charter Broker Cambry Sanchez Czuplak hails from the country that is quite literally the passage between the seas, Panama. Half-Panamanian, half-American and fluent in both English and Spanish, Cambry was destined to lead a life of exploration and wonder. Growing up, she spent her weekends camping with her family, deep-sea fishing and white-water rafting, all of which shaped the way that she believes life is meant to be enjoyed: with family and, friends and always exploring!
For Cambry, yachting happened by chance. As a teenager, she participated in a three-day 50-mile ocean-to-ocean rowing race through the Panama Canal when she saw yachts anchored offshore waiting their turn to go through the locks. The idea of exploring the seas and the limitless beauty that the world has to offer quickly led to a life in yachting, where nearly 20 years later she still feels that same excitement.
Cambry is well versed in many aspects of the industry, as throughout the years she has held a number of positions from yacht crew to US Marketing Manager for Italian builder Sanlorenzo yachts and Account Director at the prestigious yachting publication, Boat International Media and financial publication, Worth Magazine to a luxury retail charter broker; she previously worked for International Yacht Collection and now holds this position at Northrop & Johnson. Cambry continually attends charter shows, keeps up to date with the latest industry and destination trends and visits yachts to ensure they and their crews are perfectly tailored to her clients' wishes and personalities.
Cambry and her yacht captain husband have traveled with their two children throughout the US, Caribbean, Europe and Africa. Aside from travel, Cambry is a foodie who enjoys cooking, yoga, the arts, Formula 1 and anything that gets her heart rate up. She is on a continuous path to quench her curious mind and has recently passed her WSET Level 2 award in wines.
A modern-day explorer with a passion for water destinations, Cambry would be honored to share her yachting knowledge with you, to help curate your dream yacht charter vacation.
Contact
CELL : +34 636 838 471
OFFICE : +1 954 522 3344
2015 SW 20th Street Suite 200
Fort Lauderdale FL 33315
United States