No mere flash in the pan, casual dining has changed the foodie landscape, and supper clubs have taken some of the world's hottest destinations by (quiet) storm.
Once upon a time, in a clearly defined world, people had two options when dining out. They either ate at a restaurant where they bought into the promise of delicious food, endless beverages, enchanting service and a break from the household chores, or they descended upon hospitable friends and family for sociable, elegant dinner parties where the food is an unknown, but the company worth the sacrifice.
Spawned from these two activities is the "supper club," a hybrid that delivers the informality of a domestic setting with the added benefit of restaurant-style service and grub. Gathering pace from Berlin to Buenos Aires, these underground restaurants have accumulated several monikers, from home bistros and guerrilla diners to speakeasies or, in Latin America, a "paladar" or "restaurante de puertas cerradas" meaning "locked-door restaurant."
Where supper clubs originated from is unclear — some say the phenomena first became popular in the U.S. in the form of prohibition roadhouses, while others believe they are the result of Castro's iron fist and are built into Cuban culture. What is clear, however, is that supper clubs have been enjoying a global revival in the past decade, and are now internationally understood to equate to a small underground club (often with roving premises, which only are revealed to the guests once a ticket is purchased), where diners eat from a set menu and fraternize with unknown guests.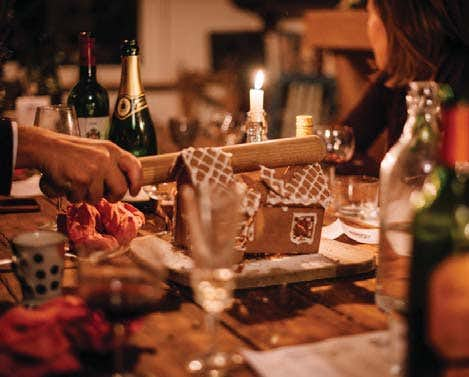 Their foundations might lie in anti-establishment ethics, but the success of supper clubs has led to some rather high-profile examples, including British-born Rachel Khoo's micro two-seater table in the Little Paris Kitchen, to Michelin-starred chef Michael Caines MBE tweeting about his one-off supper club during Monaco Grand Prix #noreasonjustpassion.
THE GLOBAL SUPPER CIRCUIT
Travel is rich with discovery, and never more so than when dining at underground eateries and secret societies. For the intrepid superyacht explorer, we lay out the ultimate supper club around-the-world itinerary, cruising from one table to another from Athens to Naples, Cannes to Barcelona, across the North Atlantic to the picturesque USVI and ending in Brazil.
Tasty Beast Supper Club – Athens, Greece
Born from his desire to cook things he wouldn't normally be able to in his professional restaurant position (sous chef at The National), Joel Penn brings to life his foodie inventions in the guise of preparing odd cuts of animals.
Food on the Roof – Naples, Italy
Under the expert guidance of Silvia, the host, and Valentina, the chef, Food on the Roof delivers Neapolitan specialties. With a diploma in cooking from Gambero Rosso in Rome, and having worked in the kitchen on Michelin-starred Palazzo Petrucci in Piazza San Domenico in Napoli, this Italian duo has supper clubs down pat.
La Serviette Blanche – Cannes, France
La Serviette Blanche dinners are held in a stylish private apartment in the heart of Cannes. Dinner starts with a Provençal aperitif followed by a four-course menu. It's casual and unpretentious with a nice Côte d'Azur ambiance. All ingredients are fresh and seasonal; the menu will be paired with specifically chosen wines from the region.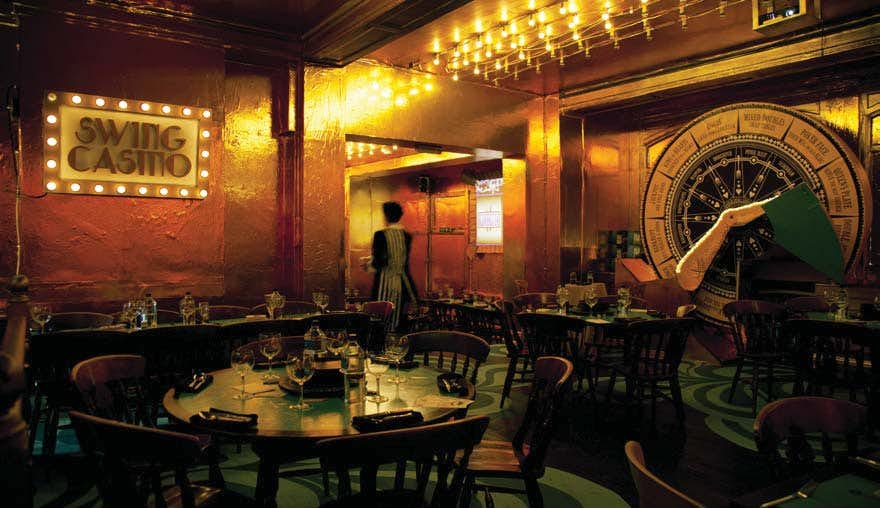 Gourmet Club I – Barcelona, Spain
Discover the real kitchen of a professional Michelin-starred chef…in his home. Chef Xabi opens the doors of his house and invites you to one of the best dining experiences in Barcelona. The Gourmet Club I offers menus and meals inspired by Xabi's time working in someof the world's best restaurants combined with his passion for the freshest products cooked with a personal touch. Every menu is different, and Chef Xabi likes to challenge himself with new combinations and flavors that show off the amazing cuisine of Spain, highlighted by Asian and northern European influences.
Ted's Supper Club – St John, U.S. Virgin Islands
A former professional chef, Ted Robinson has been living and cooking on St John for more than a decade. Using fresh herbs from his garden, organic vegetables from Josephine's Organic Farm in Coral Bay and the freshest ingredients available from local suppliers, Ted's Supper Club is available for dinners, and has limited availability for breakfast and lunch.
Chef Bob Casa & Bistro – Rio de Janeiro, Brazil
Located in a neighborhood called Barra da Tijuca, where most of the 2016 Summer Olympics were held, Chef Bob Casa & Bistro seats up to six people. With a belief that food is a collaboration between nature and chef, Bob's philosophy has enabled him to put together an ensemble of specialty dishes in combination with exactly the right amount of creative expression, turning your meal into an unforgettable memory.
Londoner James Ramsden's monthly Wednesday Secret Larder, which has since morphed into Michelin-starred restaurant Pidgin in Hackney, embodied the essence of supper clubs.
"What I like about them [supper clubs] is their somewhat illicit undercurrent…going to a stranger's home, eating their food, snooping around their flat," Ramsden told The Guardian back in 2010. And his affection for them didn't dwindle, despite his commercial success, exemplified by the choice to open Back to Front, a monthly charity supper club hosted at Pidgin, with Ramsden and his business partner Sam Herlihy cooking, and the kitchen staff working the dining room.
Whether searching for the ability to sample new food at low prices outside the traditional restaurant experience, or hoping to uncover a gastronomic coup, supper clubs are as varied and wide-ranging as the people that host them, sporting their own quirks and idiosyncrasies, not to mention curious venues.
Take Gingerline, for example, the grand-daddy of immersive dining whose events are top-secret nomadic dinners that began on the London Overground, and have since led diners through submarine mess halls, puppet workshops and Siberian circus rings. Or Battersea-based Supper in a Pear Tree, which combines a life-drawing class with a gourmet meal, and sells out its nude dining tickets at high speed. The Clove Club, a British restaurant that began life as a supper club, has now been named as one of the top 50 places to eat in the world thanks to its ambitious menu featuring such things as mackerel, nasturtium and burnt purée, pheasant as the main course and iced goat's milk with beetroot granita for dessert.
You can enter the magical world of your favorite childhood books, dig into an interactive dessert experience or dine inside an historic landmark. From Asian to Greek, Kosher to Portuguese, all set within a subterranean, rooftop or alfresco location — if you can dream it, supper clubs can deliver it.
Global examples include Hong Kong's first secret dining society, Once Upon a Table, which has been serving five– course tasting menus with sommelier-led wine pairings since 2010. One of the hottest tickets in Melbourne, the only way to gain access to Zingara Cucina is by personal referral. The roving supper club has hosted pop-up meals serving its homestyle Italian fare in alleyways, on rooftops and in the private homes of its secretive hosts. And in a city that knows nightlife, Muse in Berlin is deemed the supergroup of supper clubs; founded by the owners of eastern Berlin's secret stalwarts Zuhause and Thyme Supper Club, Muse's weekend dinners a prepared by the hosts and a slew of local guest chefs.
Lauded in The Times and The Guardian, and reviewed by the likes of food critic Jay Rayner, the true beauty of supper clubs is their word-of-mouth and social media promotions. Websites such as Eat My World or Eat With are the best places to sleuth them out when abroad, while Grub Club, which lists no less than 40 different cuisines, has organized supper club events for the likes of Spotify, Google and Nike.
For the most part, however, it's a case of stripping back to basics, getting social with the unknown and immersing yourself in the spontaneous.