Need a place to rest your head? Add this selection of luxury, boutique and unique hotels to your must-visit list.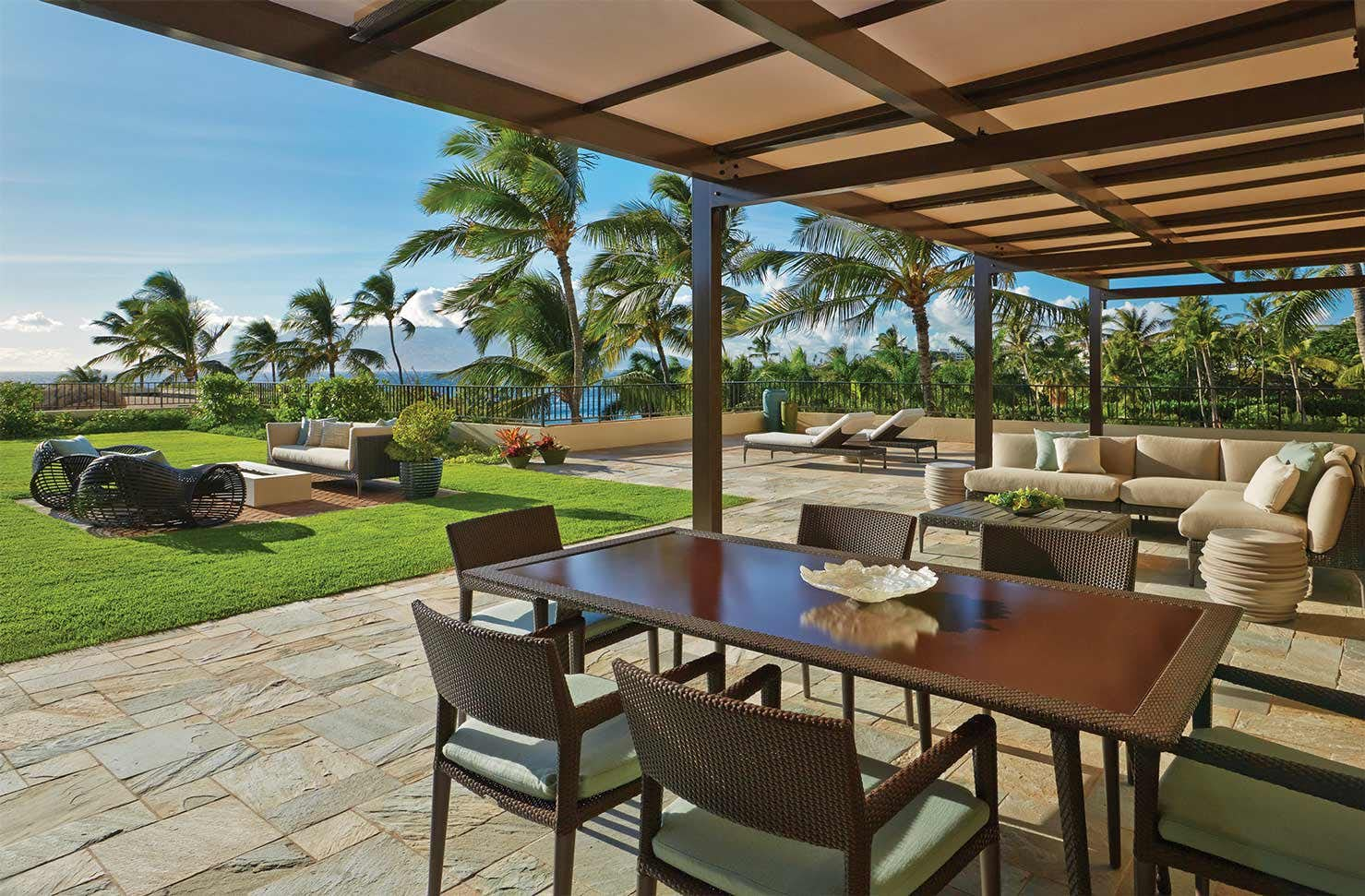 The Four Seasons Maui Resort
The Four Seasons Maui Resort is upping the ante. In late 2016, the resort will unveil its "hotel within a hotel" concept. This will provide more services and amenities to its suites, including its two new presidential suites, which each offer a bespoke experience. One of the most unique facets: when you book these suites, you're provided with a personal assistant. Shermaine is a long-standing team member who will take care of your every need. On call 24-7, Shermaine and her backup team are able to create an unforgettable experience for guests. The suites themselves are nothing to overlook. At 4,500 square feet, the Lokelani Presidential three-bedroom suite is able to accommodate up to eight adults or six adults and six children. Enjoy incredible 180-degree oceanfront views overlooking a private garden. A 2,400-square-foot private terrace has alfresco lounge and dining space and leads to the garden, complete with a fire pit and sun loungers. This space is ideally suited for intimate celebrations. Located on the seventh floor, the Maile Presidential three-bedroom suite also offers incredible 180-degree views through floor-to-ceiling windows and from its expansive terrace. Accommodating six adults or six adults and five children, this 4,000-square-foot suite, plus veranda, is exceptional. Each bedroom has an en-suite bathroom; the master has a full-size sauna.
Ritz Paris
After nearly three years, the Ritz Paris is re-opening its doors. Once home to the likes of Coco Chanel and Ernest Hemingway, frequented by Marcel Proust and a preferred dinner spot of Princess Diana and Dodi Al Fayed, the hotel certainly has history. Now, it sports a fresh veneer. The renovation of this iconic palace hotel in the heart of Place Vendome saw a reduction in keys from 159 to 142. The Ritz now has 71 rooms and 71 suites for guests to rest their heads. Of the 71 suites, 15 feature iconic namesakes due to their historical relevance; these include Chopin, Chaplin, F. Scott Fitzgerald, Hemingway, Ritz and Proust.Two-level "townhouse" style suites, which are categorized as junior or deluxe, feature garden views and rooftop promenades. Still gilded in traditional Parisian décor, the suites offer modern technology, advanced, stylish lighting and other upgrades. Also new is the four-Michelin star L'Espadon restaurant by Executive Chef Nicolas Sale. If it's too hot in the kitchen, check out the hotel's new swimming pool at The Ritz Club, which also has a new fitness center, Turkish bath and sauna. When it's cocktail time, Salon Proust and Bars Ritz, Hemingway and Vendome (which is found under a retractable glass roof) all are available.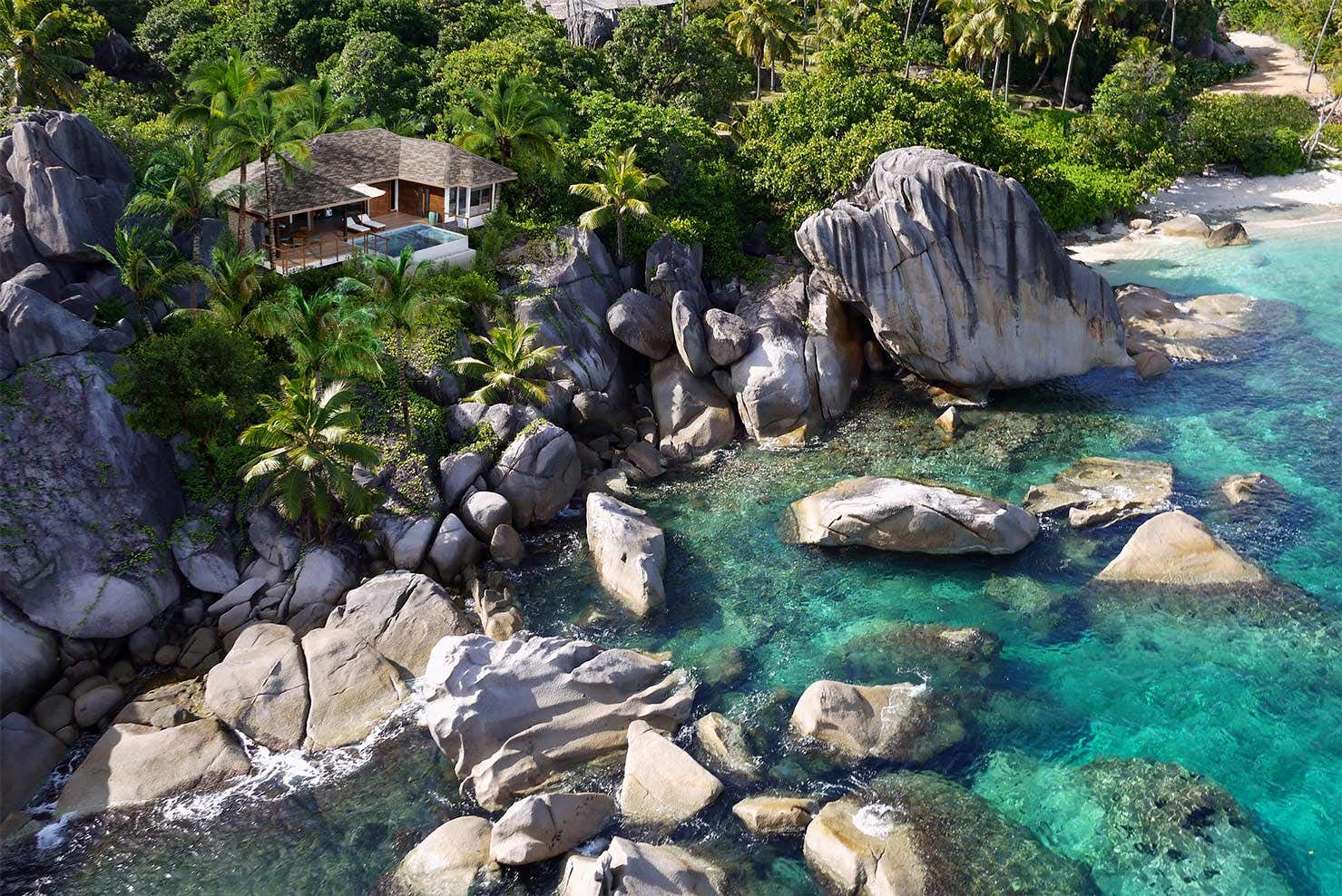 Six Senses Seychelles
Félicité Island in the Seychelles will be the next home of a Six Senses luxury resort. Outfitted with a spectacular four-bedroom villa, this private island is an ultimate escapist destination. The villa's master bedroom features floor-to-ceiling windows affording unfettered views of pure paradise as well as a private, 250-square-foot pool. The master is located on the upper floor; all subsequent bedrooms are located on the main floor. Each bedroom has an en-suite bathroom. Just off the living room is a large terrace with an infinity pool. In addition to this luxury accommodation, Félicité Island is home to some exceptional activities. Year round, it is an ideal place for diving and fishing; October to June are best for snorkeling and sailing. Bird lovers will enjoy the annual migration in October. The island is accessible by boat or a 30-mile helicopter ride.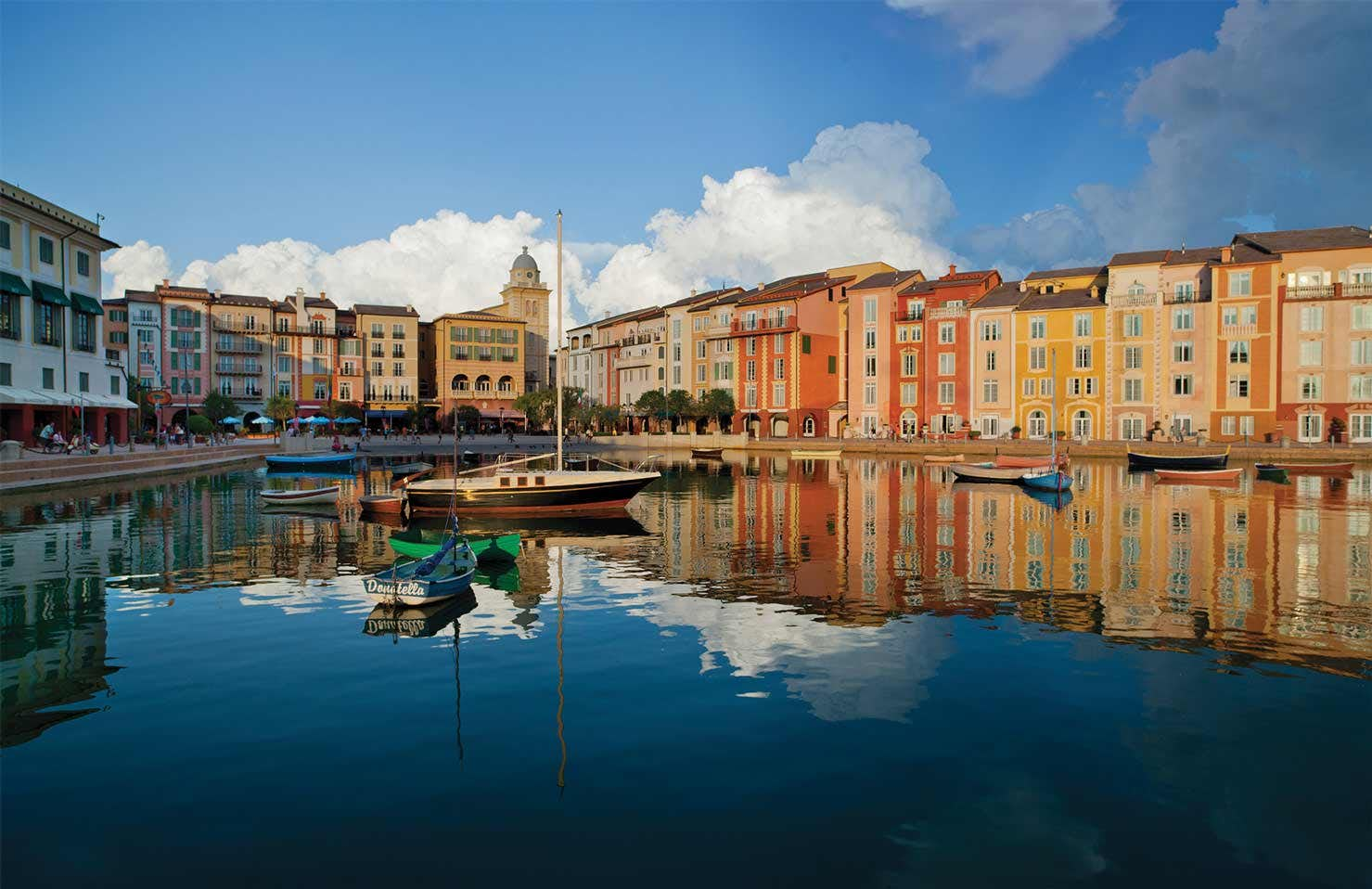 The Portofino Orlando
Universal Studios is a must-visit destination if you have kids, even adult kids, but beating the winding lines in the Florida heat is needed if you want to have an enjoyable time. A luxurious way to bypass the crowds is the Universal ExpressSM Unlimited pass allows you to skip the regular lines in both theme parks; it's a free benefit worth up to $89 per person, per day for guests at the Portofino Orlando. You also get early park admissions to The Wizarding World of Harry Potter one hour before the theme park opens, complimentary water taxis and shuttle buses, plus resort-wide charging privileges with your room key. Inspired by the famed Italian seaside village, Portofino Orlando's accommodations include well-appointed rooms and suites styled in European luxury and elegance with custom-designed furnishings and marble accents. There are 750 rooms, including 45 suites. Wi-Fi is complimentary in guest rooms and public areas.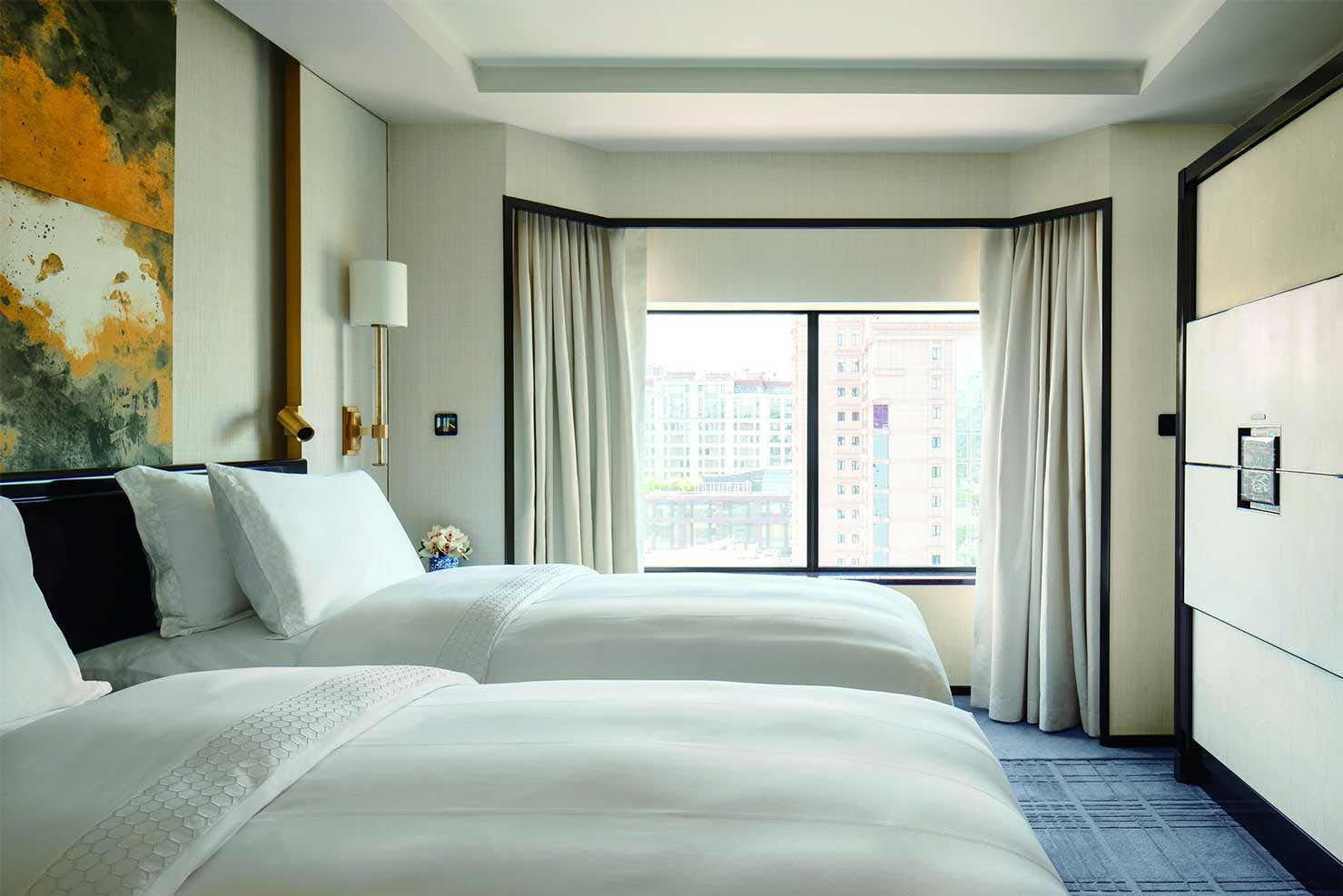 The Peninsula Beijing
The Peninsula Beijing may not be new to the scene, but following a complete renovation that saw its room count drop from 525 to 230, each a suite, it will give visitors to the Chinese capital a new top choice in accommodation. The renovation completely redesigned the entranceway, adding a traditional Chinese-style entry gate and a redesigned lobby. Gone is the red-and-black granite bridge with escalators; now replaced with a grand white marble staircase. Forgoing the traditional check-in, visitors will be greeted with tablet-enabled staff who will provide all services, including concierge and check ins and outs. All public spaces and rooms will be decked out with original art by local artists and will be outfitted with the latest tech à la James Bond. The hotel's "paperless" rooms are wired with more than 900 meters of hidden cables. Displays, phones and tablets — even light switches — all are at your service in the language of your choice. The infrared technology senses you as you approach, turning on to your preferred settings. The hotel has 17 Beijing Suites with private cinema rooms, featuring surround sound and 80-inch high definition TVs.