Owning a yacht is more than just a symbol of luxury; it opens you and your family up to a world of unparalleled benefits and experiences. Whether you have a passion for adventurous sailing, serene cruising or extravagant entertainment, a yacht offers a multitude of advantages that go far beyond the realm of ordinary living. Owning a yacht allows you to explore breathtaking coastlines, escape the confines of land-based life, and access a realm of exclusivity, relaxation, and adventure that is truly unmatched. There are so many benefits to yacht ownership that will enhance your life and the lives of your family and friends.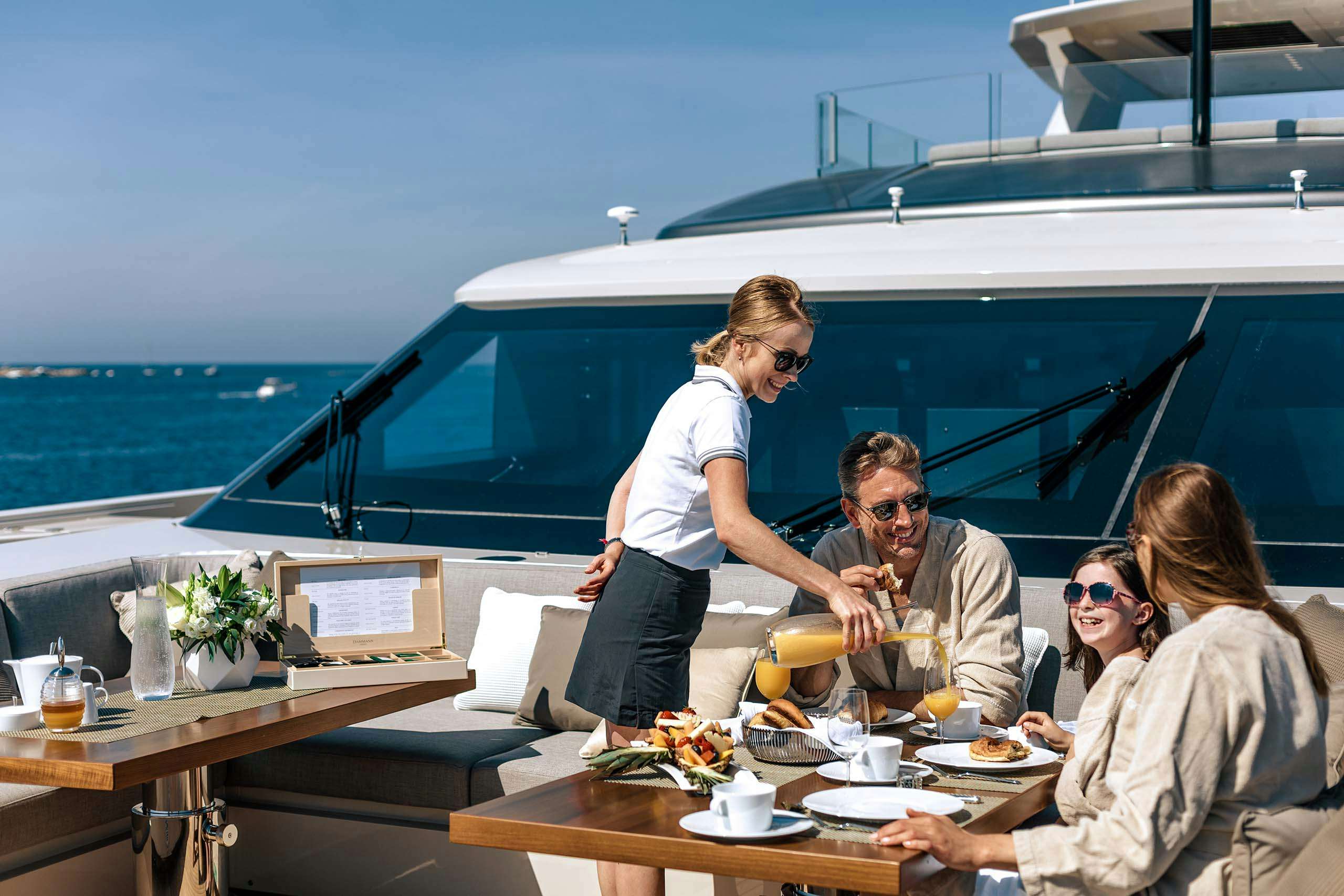 1. Quality Time with family and friends
Yachting offers a unique opportunity to strengthen relationships and create lifelong memories with family and friends. Whether it's engaging in exciting water activities, enjoying gourmet meals together, or simply spending quality time in a serene environment, yachting allows for meaningful connections and shared adventures.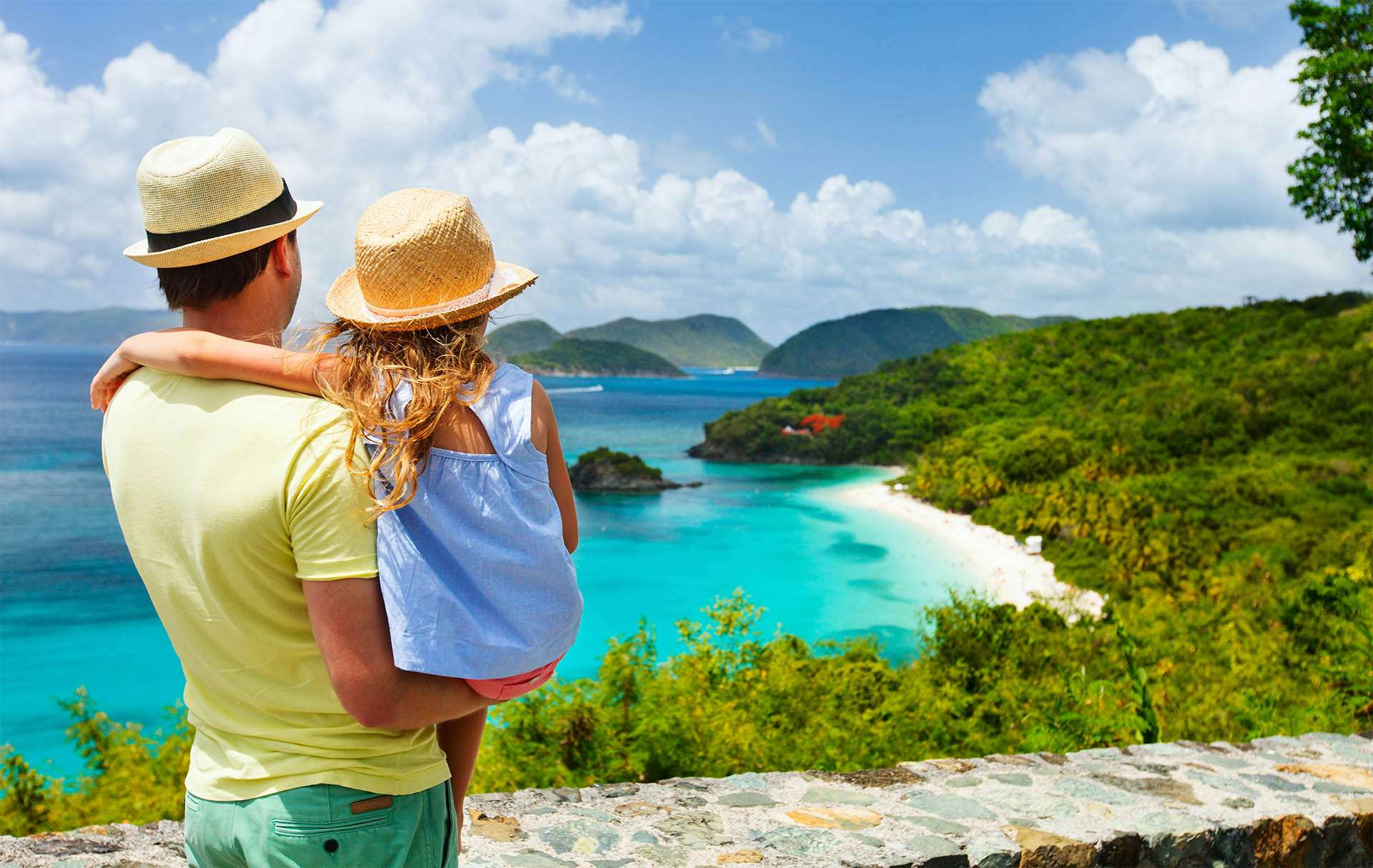 2. Ultimate Freedom and Flexibility
Owning your own yacht provides the freedom to explore any destination you desire, whether it's remote islands, hidden coves, or glamorous coastal cities, whenever you want, at your own pace when. You can tailor your itinerary to suit your preferences, enjoying the flexibility to go wherever the wind takes you.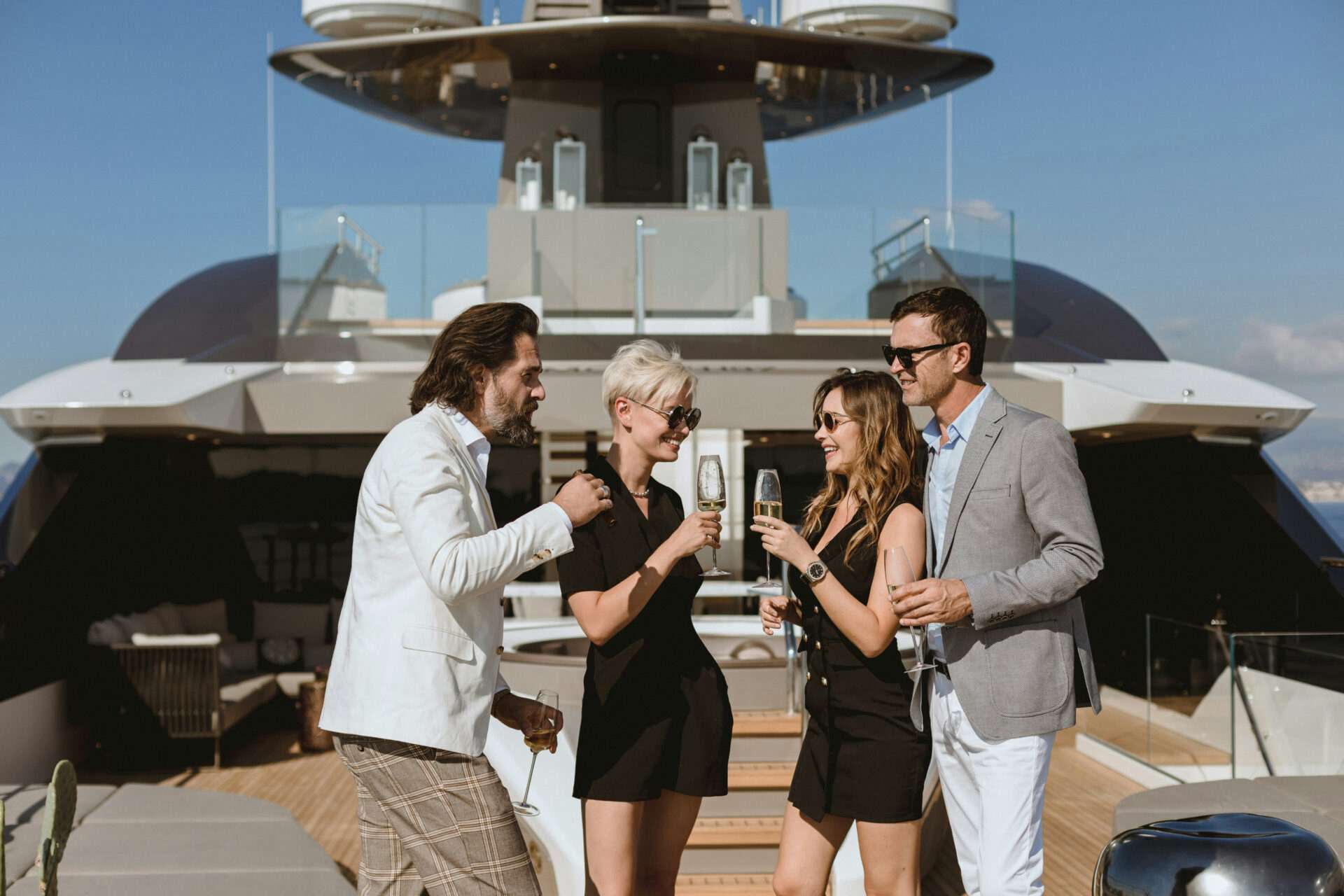 3. Unmatched Comfort and Luxury
Whether you are looking to enjoy the height of on-water luxury or enjoy a home-away-from-home on the water, a yacht can provide it all. Depending on the type of yacht you choose, motor or sailing, custom new build or brokerage, you can enjoy everything from spacious stateroom layouts to lavish lounge areas, country kitchens primed for cooking with the family or breathtaking beach clubs where you can lounge seaside or reel in the big one.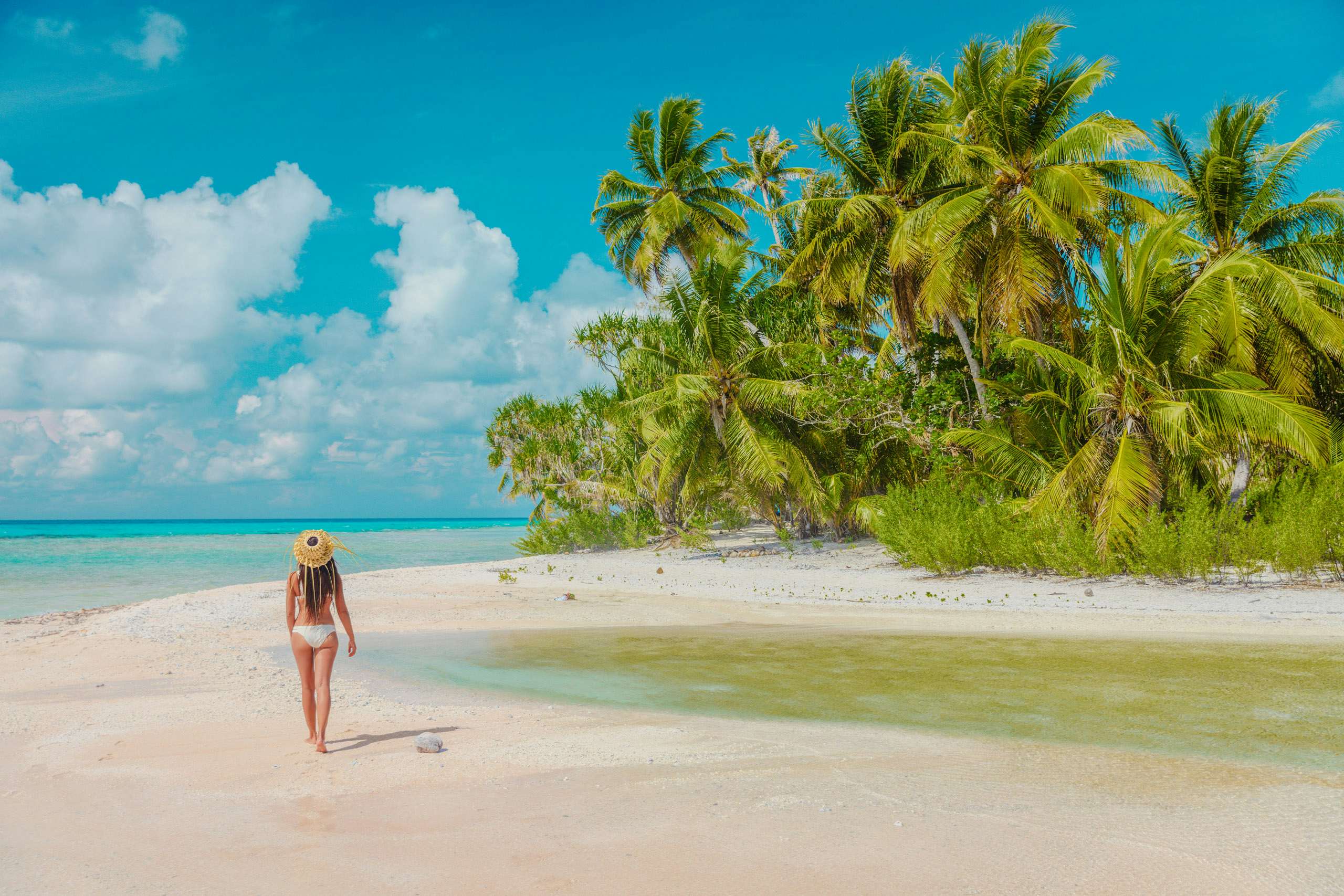 4. Privacy and Exclusivity
Yachts offer a private sanctuary away from crowded tourist destinations. You can escape the hustle and bustle of everyday life and enjoy intimate moments with your loved ones in secluded anchorages or onboard amenities.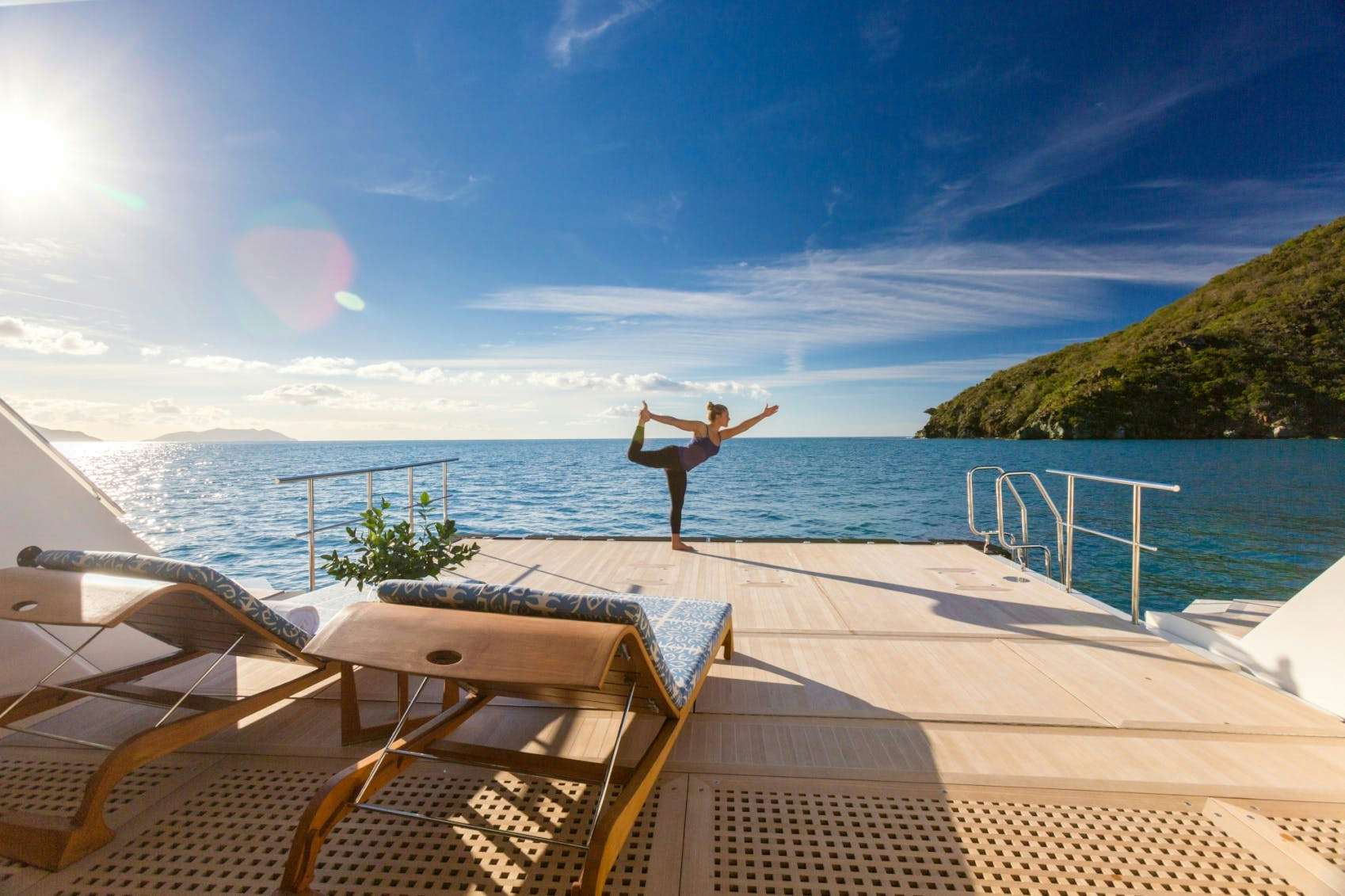 5. Wellness and Relaxation
Yachts are havens of relaxation that allow you to unwind in the tranquil setting of the open sea. Enjoy sunbathing on the deck, soothing spa treatments, invigorating water sports, or simply immersing yourself in the peacefulness of the ocean. Yachting allows you to rejuvenate your mind, body, and soul.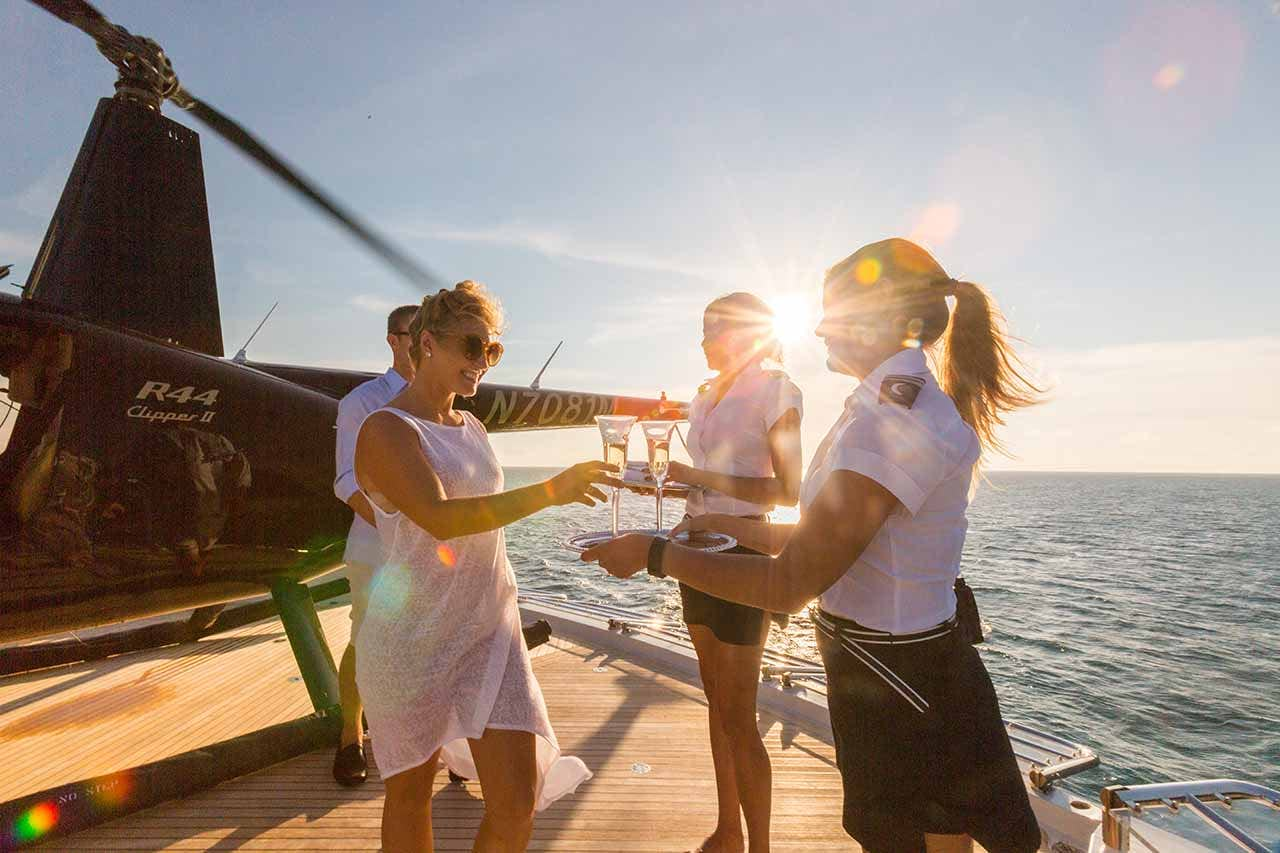 6. Socialize with style
Yachts serve as an exquisite venue for hosting unforgettable gatherings. Whether it's a sophisticated cocktail party, a romantic dinner under the stars, or a celebration with friends, the ambiance and elegance of a yacht create a truly unique and memorable experience for everyone on board.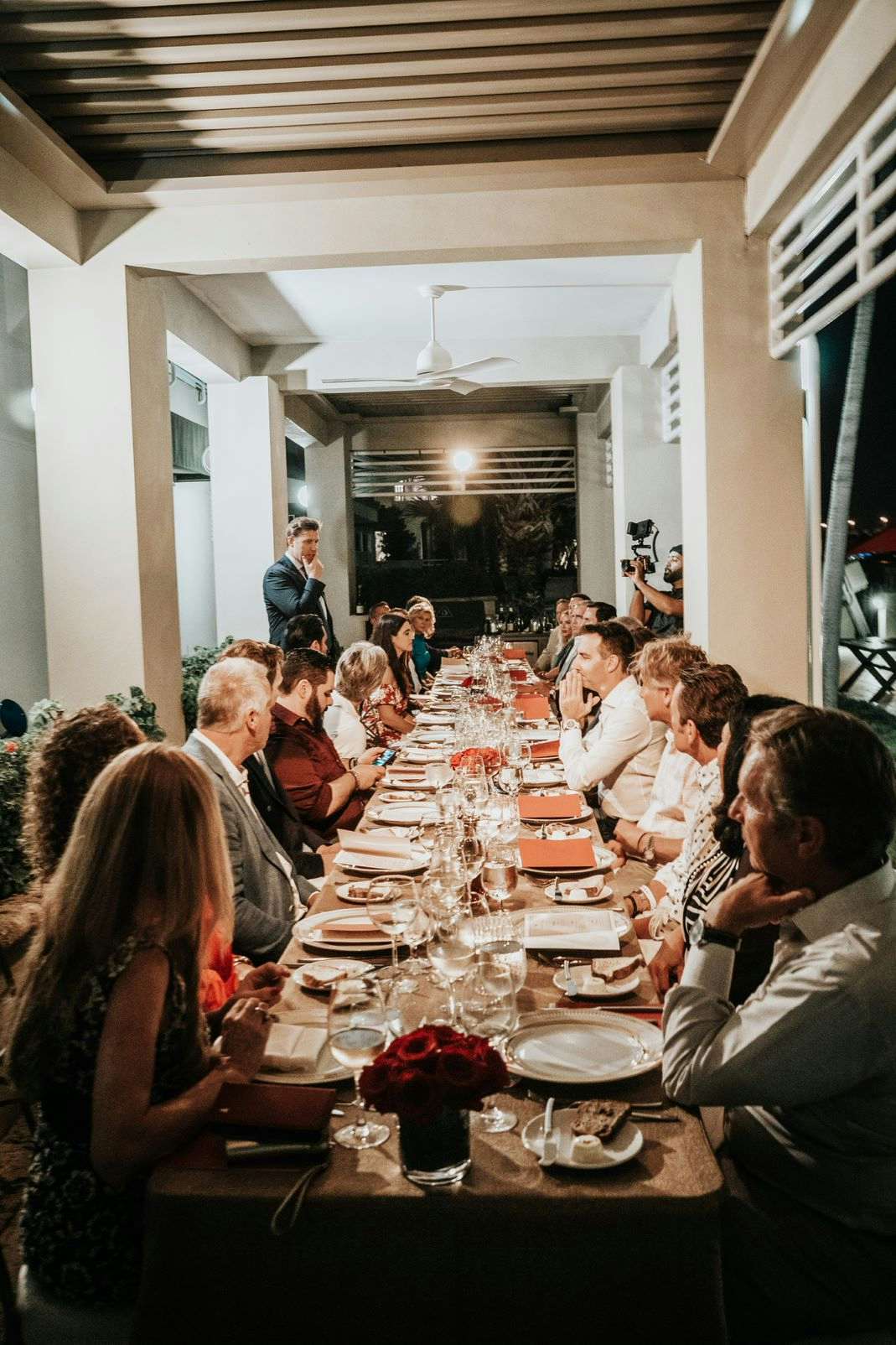 7. Access to Exclusive Events
Yacht ownership opens doors to prestigious events such as regattas, boat shows, and luxury gatherings. You can participate in glamorous social occasions and connect with like-minded individuals in the world of yachting, expanding your network and creating unforgettable experiences.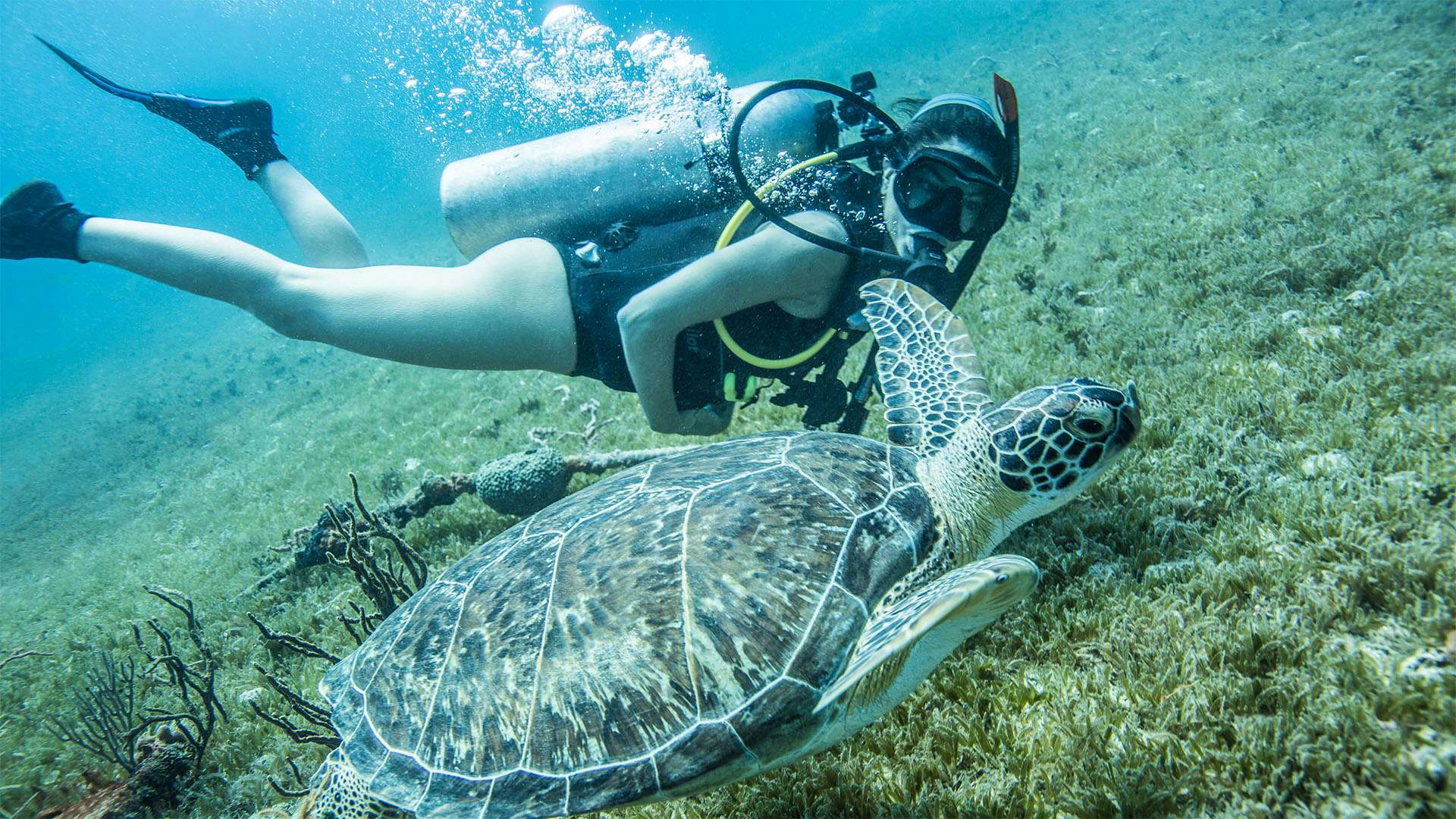 8. Experience Adventure
Owning a yacht allows you to tick off your bucket list with ease. If you're adventurous at heart, you may want to cruise off-the-beaten-path destinations where other yachts typically don't travel and owning your own yacht allows you to go wherever the wind, or the engines, will take you.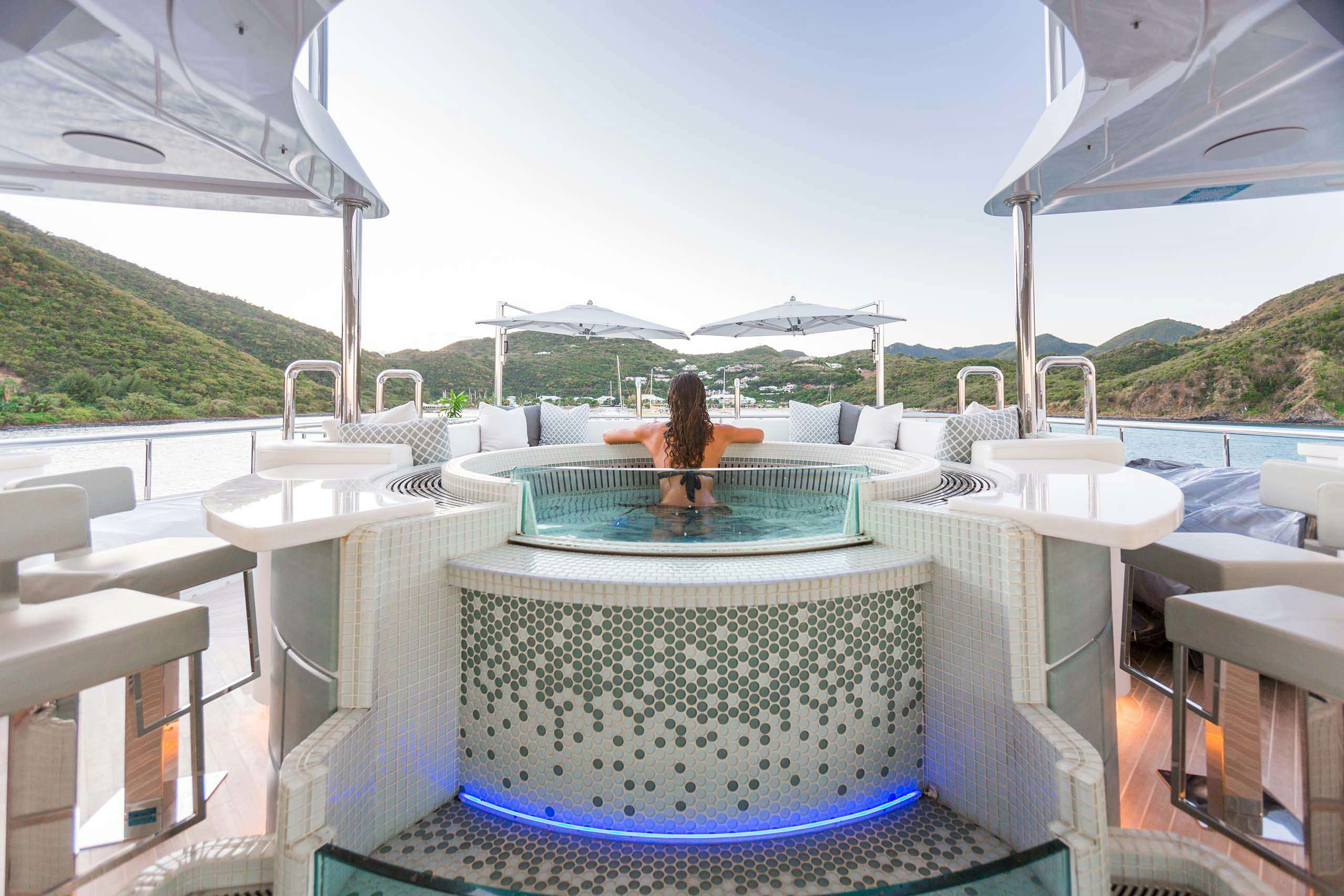 9. Charter potential
If you own a large enough yacht, you can put it on the charter market to help offset some of the operating costs of yacht ownership and allow others to experience the joy of being on the water.
10. Corporate Benefits
A yacht serves as a powerful tool for networking and building relationships with clients, partners, and colleagues. It provides an exclusive and luxurious setting for hosting corporate events, business meetings, and product launches, creating an impressive and memorable experience for attendees.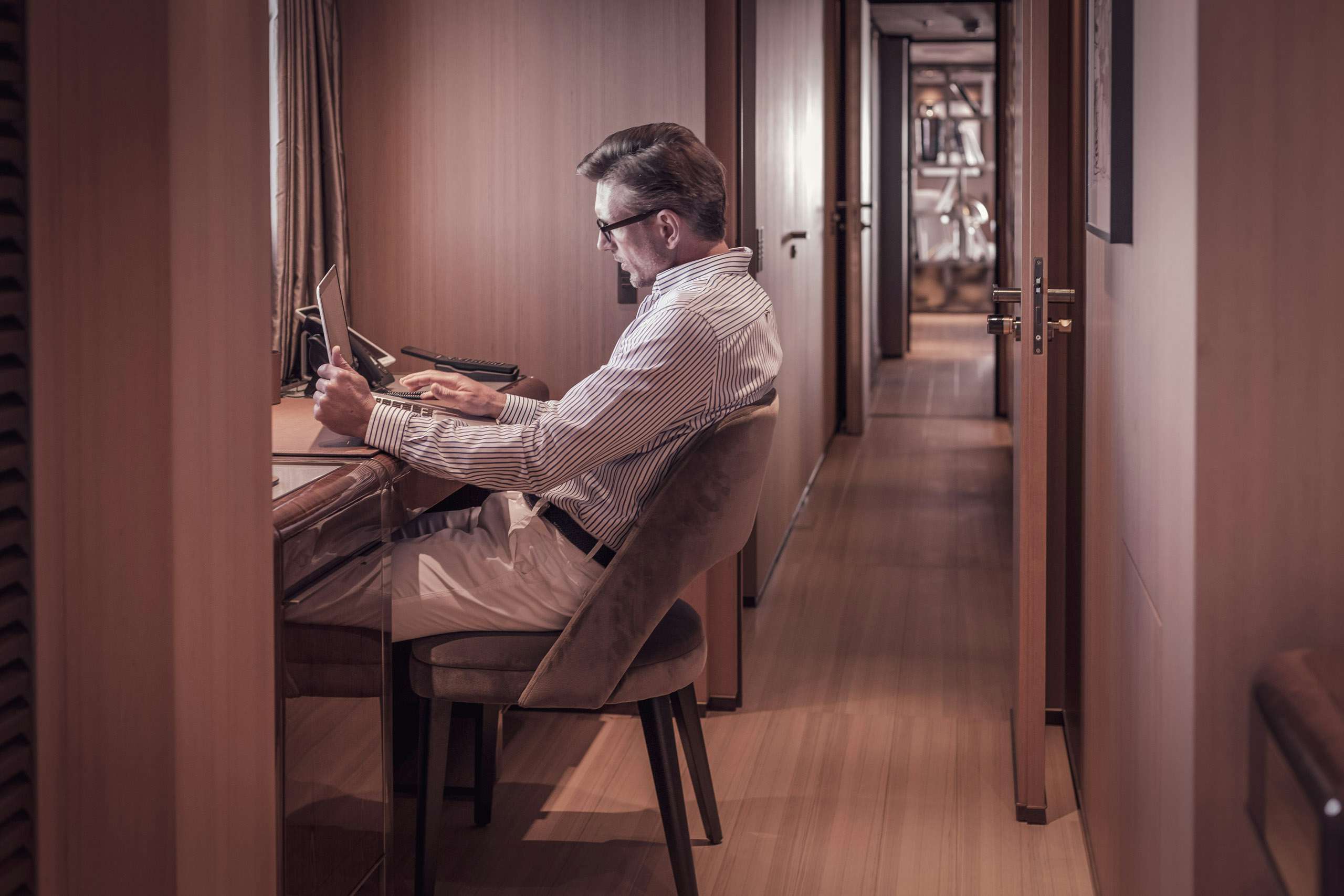 11. Check Out While Checking In
As technology and connectivity improve, yachts are able to become veritable floating offices with high-speed WiFi and constant connection, allowing you to cruise even the most remote destinations with family and friends while still keeping connected to the office, your daily life and more.
Owning a yacht is a lifestyle choice that brings together the best of adventure, luxury and freedom. It allows you to embark on extraordinary journeys, creating memories that will last a lifetime while enjoying the unparalleled benefits that come with this remarkable asset. Are you ready to take the next step toward yacht ownership? Learn about the yacht purchasing process or contact a Northrop & Johnson yacht broker to get started today.