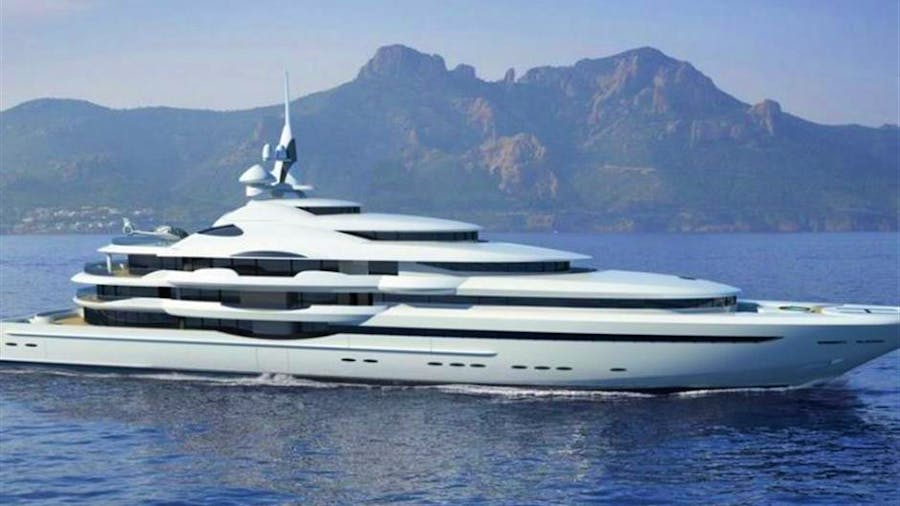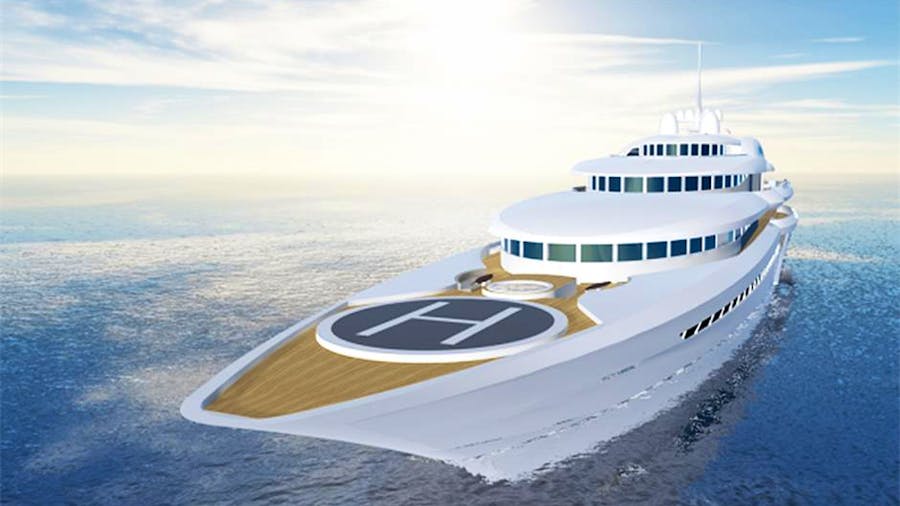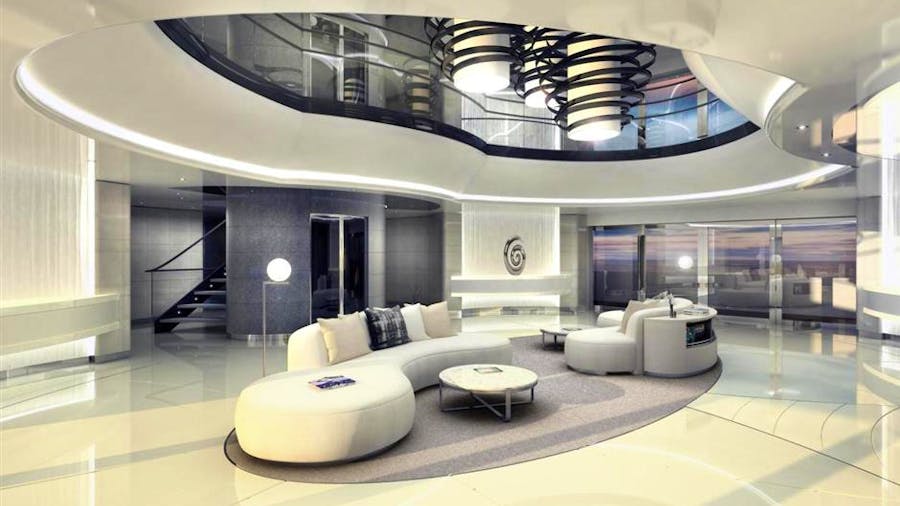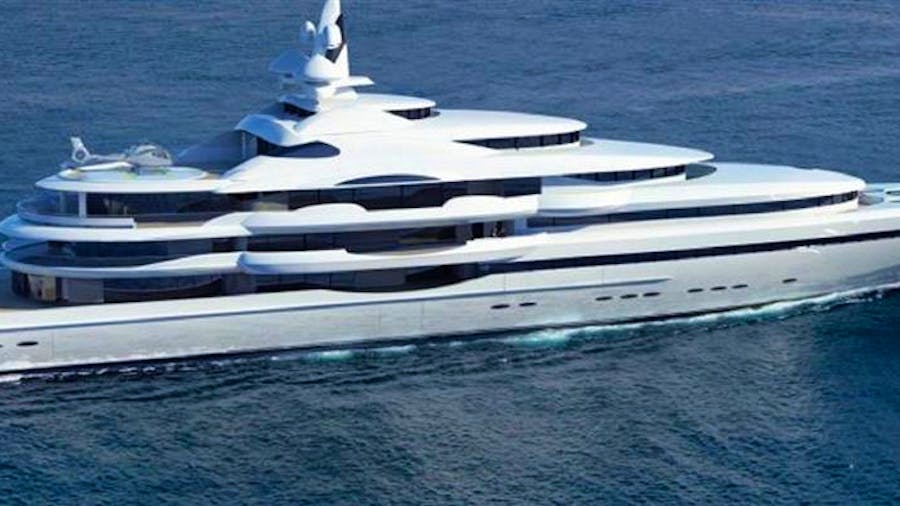 COMMERCIAL / PLEASURE YACHT
Basic Specifications
GENERAL
105 Pleasure Yacht
The vessel is intended to be a Pleasure Yacht, offering adventure and stress free enjoyment to the lucky few. The cruising area is envisioned to be worldwide regions, The ship should be very self-sufficientable to operate in remote areas without port facilities. Systems need to be as simple and reliable as possible with good redundancy. The following is an outline of the main features of the vessel and its capabilities:

MAIN PARTICULARS
Length overall: 105 m
Length BP: 85 m
Beam: 20 m
Max.draft: 5.5 m
Max Speed: 17 - 21kts
Displacement: TBD
Endurance: 8,000 N miles
Gross Tonnage: 6400 tonnes Approx

TANK CAPACITY
Fresh water 100 m cu
MGO (Diesel) 400 m cu
Grey/Black Water 60 m cu

MAIN MACHINARY PARTICULARS
Twin screw fixed pitch propellers
2 x main diesel engines
Bow thruster
Stern thruster
4 Main Diesel Generators
1 x 500 kW Emergency Generator, High Speed Diesel

CLASS AND STATUTORY CERTIFICATION
Passenger Yacht Code <36 passengers Cayman Islands

Lloyds 100 A1 PYC + UMS , SCM PACI

100 Character figure assigned to ships considered suitable for sea-going service.
A Character letter assigned to ships which have been constructed or accepted into class in accordance with the Society's Rules and Regulations.
1 Ships having on board, in good and efficient condition, anchoring and/or mooring equipment in accordance with the Rules
PYC Passenger yacht Code to carry between 13 and up to 36 passengers
+ The ship was constructed under the Society's Special Survey in compliance with the Society's Rules.
UMS Machinery of the ship can be operated by remote and/or automatic control equipment with the machinery spaces left unattended.
PAC1 Comfort Class in Guest Spaces
SCM Extended Dry dock periods

HULL&SUPERSTRUCTURE

The hull is intended to be Grade A steel.
Construction may be transverse or longitudinal, although longitudinal is anticipated in the hull and superstructure.
Superstructure Aluminum

The hull shape is designed for comfort, and economy, it is a rounded bilge and transom stern.
Large bilge keels to be fitted for roll damping, along with a pair of retractable active fin stabilizers. Fin stabilizers also to have zero speed capability.
Painting can be conventional yacht standard.

The ship is assumed as being a two-compartment ship. Watertight bulkheads have been placed, their positions to offer stability in the event of simultaneous damage to any two compartment.
In addition to the transverse watertight bulkheads, compartments are further divided by double bottoms and extensive wing tanks above the tank top. This compartmentalization further limits the effect of possible hull damage. The positioning of oil & fuel tanks have been located to reduce the risk of possible damage, fwd of midships there is no fuel in the double bottom and no fuel in wing tanks. Thereby increasing the environmental protection aspects.
Stability standards to be in conformity with latest intact stability standards and Probabilistic damaged stability standards

FIRE ZONE

The ship is divided into two Vertical Fire Zones.
The vertical distance between the steel decks is typically 2,800 mm but it has been increased in way of the public rooms to allow a greater ceiling height.

SPECIAL FEATURES

Several large shell doors P+S cut into the ships hull
2 x Tender Garage doors, top hinged to permit launch & recovery of tenders
1 x Balcony doors in the Health Spa, bottom hinged shell doors that open to create a balcony
2 x Low level shell doors for tender embarkation
Bow shape, curved stem, noticeable chine which in addition to more innovative appearance has some advantages – longer waterline length, lower resistance, lower power requirement, lower acceleration in rough sea, which allows increase comfort & speed in a seaway and the chine reduced spray.

PROTECTION OF ENVIRONMENT

We have considered to incorporate latest methods for environmental protection.
Hydrodynamic hull shape & Large diameter propellers, a fuel efficient solution.
Exhaust gas treatment
Waste treatment; Extensive waste holding facilities & waste treatment equipment, allows the vessel to operate with minimum environmental impact.

TENDERS & WATER TOYS

A large tender garage. The tender garage close to the water, it is low enough to allow quick launch & recovery. Overhead beam cranes are provided for that purpose. The cranes are multi-purpose.

HELICOPTER DECK

Bridge deck landing; offering a more protective location.

LIFERAFTS

There are 2 rescue/lifeboats. Providing rescue capacity on either ship side. Liferaft capacity for 100% of persons onboard, suitable for extended voyages.

ACCOMMODATION AND CARPENTRY

Under development.

18 GUEST ACCOMMODATION INCLUDING;

1 x Owner with balcony (Yacht Standard)
4 VIP with Balcony (Yacht Standard)
10 Doubles (High end commercial)
3 Twins (High end commercial)

GUEST PUBLIC SPACES

- Dining room
- Main lounge Bar Dining
- Fwd observation lounge/Library
- Aft Quiet Saloon
- Cinema
- Sun deck bar
- Spa Wellness ( Hamman, massage room. Sauna)
- Fitness Centre

OPERATIONAL SPACES

- Galley
- Pantries
- Refrigerates Stores
- Dry Stores
- Boat Garage
- Bridge
- Covered mooring deck
- Laundry
- Crew Gymnasium
- Crew Entertainment area

CREW SPACES

- 10 single cabins
- 16 double cabins
- 4 single occupancy for Entourage / Security

Owners Area Total 1387 m2
Owners Deck = 521 m2 (quiet salon, atrium, owners office, his/hers bathroom, owners suite)
Upper Deck = 469 m2 ( dining lounge, wine room, atrium, library)
Main Deck = 397 m2 (main salon, atrium)
Guest: Area Total = 1470 m2
Bridge Deck = 75 m2 (Gym, Lobby)
Upper Deck = 410 m2 (cinema, vip cabins)
Main Deck = 618 m2 (computer room, assembly station, guest cabins, guest lobby)
Lower Deck = 366 m2 (spa, beach club)

MACHINERY

Simple and reliable systems to be selected to assure the ships ability to operate away from developed ports and infrastructure. The self-sufficiency is intended to include and permit the ability to bypass systems and automation and run as many systems as practical in a get home mode, allowing the ship to be able to maintain basic safe operation, and propulsion power even in the event of damage, to allow the ship to continue its voyage out of remote areas without assistance, towards ports where shore support is more practical.

PROPULSION

We have selected a conventional propulsion system;
Efficient & Reliable operation are the prime considerations.
Two shafts and gearboxes with fixed pitch propellers
Diesel propulsion diesel engines capable to power the ship to approx 17-21 kts.

STEERING & MANOEUVRING

Two high lift flap rudders and independent steering gears provided great manoeuvrability.
In addition for enhanced manoeuvrability is provided with bow and stern thrusters. With sufficient power to push the ship off the dock into winds of 28kts.


ELECTRICAL GENERATION
4 Diesel Generators are fitted with particle filters and high spec silencers.
Emergency Generator High Speed Diesel generator, 380V 50Hz 3ph

FUEL

Marine Diesel Oil, with possibility to burn bio fuel

OTHER EQUIPMENT

Hot water heater, with electrical heating elements.
Reverse osmosis fresh water makers 2 x 30 tons/day
Vacuum Toilet system, with built in redundancy
Biological Sewage treatment plan
Sophisticated waste treatment plant

AMBIENT OPERATING CONDITIONS

Summer conditions:
• outside temperature : 42°C, seawater 36°C , relative humidity 85%
• inside temperature : 22°C, relative humidity 55%.

Winter conditions:
• outside temperature: -5°C, seawater 5°C , relative humidity 25%
• inside temperature : 22°C, relative humidity 55%.

VENTILATION & AIR CONDITIONING

All accommodation and service spaces is to be air-conditioned.
The air conditioning system is to have central compressors and remote Air Handlers & ducted air.
The Air Handlers are to have both Hot and Chilled water lines. Chilled water is produced by the central compressors and Hot water is produced by a reverse cycle process within the compressor systems.
The system will be sized to have a level of redundancy.
Individual Air Condition Control to be possible from each cabin by the passenger

PIPING

Steel or galvanized steel pipes for most systems
Copper nickel sea water cooling pipes
Plastic pipes used within accommodation for domestic system, H&C water, chilled water lines, sanitary gray
& black water drainage.

ELECTRICAL INSTALLATION

ELECTRICAL DISTRIBUTION & MONITORING SYSTEM

to be detailed

INTERNAL COMMUNICATION EQUIPMENT

- Modern phone system (PABX) with one or more phones in each space. Possibility for direct dial via satellite, Space for integration of 3rd party supplied call accounting hard & software.
- Wireless phone system for ships officers connected to ships main PABX
- Cellular hub, to allow personal cell phones to operate at all times
- Computer network, an extensive computer network to be installed. A hub and spoke system, cabling to be high quality Cat 6 cable. The hub to be located in central space, terminals to be located in;- every public rooms behind every bar, several in every office, one in each officer cabin, in each pax cabin
- Wi-fi Computer network. Extensive network to permit coverage in all guest areas and crew public areas & work spaces.
- TV & MUSIC Distribution via Cat 6 cable to TV in every cabin
- PUBLIC ADDRESS SYSTEM, standalone system with integration of ship alarm.

EXTERNAL GUEST COMMUNICATIONS

In addition to ships communication system there shall be for guest communications
- Multiple cellular phone transceivers
- Multiple iridium satellite phone lines
- C band satellite broadband internet

NAVIGATION, COMMUNICATION & SAFETY

INTEGRATED NAVIGATION BRIDGE

- 2 x ARPA radar, 1 planning screen, interface with ships computer network
- GMDSS Radios station sea areas A1,A2 & A3
- Machinery & systems monitoring screen
- Safety system, Fire doors monitoring, Watertight door monitoring, Fire detection & monitoring,
- PA & alarm system, ISPS security systems.

LIFESAVING & SAFETY

Life saving appliances to assume a maximum number of persons on-board for unlimited navigation. Additional guest can be considered for stationary events or short coastal voyages.
- Lifejackets, for all persons on-board plus spares
- Thermal protective aids for all persons
- Immersion Suites, for rescue boats & watch keepers
- Space for storing immersion suites for all persons
- rescue boat
- Life rafts as required

Fire detection – Electrical addressable system, with integrated fire patrol system
Fire fighting – water mist sprinklers in accommodation & service spaces, sprinklers for Engine Room, Local protection system in ER.

CENTRAL CONTROL STATION

All safety management and control system will be grouped in one central location to allow the most efficient solution.

DECK GEAR

ANCHORS AND ANCHOR CHAINS

Two bow anchors & one stern anchor

MOORING

Fairleads bollards arranged to permit passage of Panama Canal. Mooring arrangements & boat boom for tenders operations.
Two mooring winches or capstans on fore deck & two aft

GANGWAYS

Two retractable gangways with self-levelling steps
Stern Passerelle, to permit access when moored 5m away from dock

DECK CRANES & MISC

Four overhead cranes in tender garage 5 tons 10m outreach each










Details
| | |
| --- | --- |
| Length | 344 FT (105 M) |
| Beam | 65 FT (20 M) |
| Draft | 18 FT (5 M) |
| Gross Tonnage | 6400 Ton |
| Builder | BREMER VULKAN AG |
| Designer | H2 |
| Year Built | 2023 |
| Construction | Steel |
| | |
| --- | --- |
| LOA | 344 FT (105 M) |
| Beam | 65 FT (20 M) |
| Max Draft | 18 FT (5 M) |
| | |
| --- | --- |
| Gross Tonnage | 6400 Ton |
| Holding Tank | 60,000 Liters |
| Fuel Capacity | 400,000 Liters |
| | |
| --- | --- |
| Hull ID | 01 |
| Hull Material | Steel |
| Hull Finish | Awlgrip |
| Designer | H2 |